COVID-19 (SARS-CoV-2) TESTS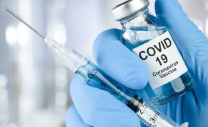 COVID-19 IgG Spike (S) Antibody (Quantitative)
blood test using the Abbott Alinity platform is available. This test can aid in evaluating individuals suspected of having, or having been infected with/recovered from coronavirus disease, as well as for evaluating the immune response after vaccination (14-28 days).
COVID-19 Nucleocapsid IgG Antibody (Qualitative)
blood test using the Abbott Alinity platform is available. This test is used to aid in identifying individuals with a recent or prior infection. In unvaccinated individuals, this assay will have a positive result post infection (99% at ≥ 14 days). In individuals vaccinated with mRNA or viral vector vaccines (e.g. BioNTech, Moderna) a positive test also suggests natural infection, however, if vaccinated with inactivated native virus vaccines (e.g. Sinovac) the test may be positive due to the vaccine.
COVID-19 IgM Spike (S) Antibody
blood test is available using the Abbott Alinity. This test is normally used to supplement PCR testing when an infection is suspected as IgM antibodies will rise a few days after acute infection. A positive IgM test will also be found after vaccination as your immune system has started responding to the virus.
COVID-19 RT-PCR
by real-time RT-PCR on deep throat saliva (DTS) and other respiratory samples is available. If you need a COVID-19 PCR test for sickness or travel/employment purposes simply ask your doctor who will give you a DTS kit. Collect 2 hours post eating drinking and brushing teeth.
HKSAR updates:
https://www.coronavirus.gov.hk/eng/index.html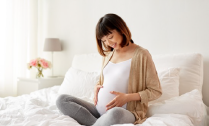 PanoramaTM Prenatal NIPT test
PanoramaTM NIPT
test is performed by Natera International Inc., USA. Panorama is a market-leading non-invasive prenatal screening test (NIPT) that reveals your baby's risk for genetic disorders as early as nine weeks. Panorama analyzes baby's (placental) DNA through a simple blood draw from the mother's arm. Panorama can now perform the test for twin pregnancies.
https://www.natera.com/panorama-test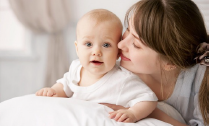 HorizonTM Prenatal Carrier Screening test for pre or during pregancy
HorizonTM
tests looks at your genes to see if you're a carrier for up to 274 autosomal-recessive and X-linked genetic conditions. Carriers usually do not have any symptoms. Since most individuals do not know if they have a gene for a disorder, they can pass the gene to their children. If both parents are carriers of the same recessive gene for a disorder, there is a 50% chance that the children are then same as the carrier parents, and 25% chance that the children will get the gene from each parent and have the disorder. A comprehensive list of the genes tested can be found at:
https://www.natera.com/horizon-carrier-screen/what-it-screens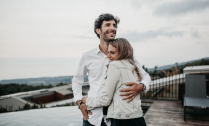 VistaraTM Single-Gene NIPT test
VistaraTM
is the most comprehensive prenatal single-gene screening test for serious genetic conditions that affect quality of life and that could benefit from early intervention. It identifies probability for 25 conditions that may have otherwise gone undetected until after birth or into childhood. All conditions are inherited in an autosomal or X-linked dominant fashion, which means that if the mutation is present, the child will be affected by the condition and experience related symptoms. Most results will be returned to your clinician within 2-3 weeks. Conditions screened by Vistara have a combined incidence of 1 in 600 – higher than that of Down syndrome for pregnancies in women under 32. Conditions and more information can be found here:
https://www.natera.com/wp-content/uploads/2020/11/Womens-Health-Patient-Vistara-non-invasive-prenatal-screen.pdf
https://www.natera.com/womens-health/vistara-nipt-single-gene-test/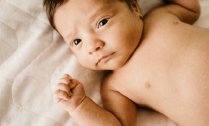 Reproductive medicine
Reproductive medicine
tests, both routine and esoteric are offered. For some esoteric tests* PathLab has made arrangements with specialised testing laboratories in USA to provide a complete range of tests. These include:
Anti-mullerian Hormone (AMH)
Luteinizing hormone (LH)
Follicle stimulating hormone (FSH)
hCG
Progesterone
Prolactin
Estradiol (E2)
Testosterone
Anti-phospholipids*
Gene mutations for thrombophilia*
Natural Killer Cell & Cytokine assays*
Immunophenotypic assays*
Comprehensive semen analysis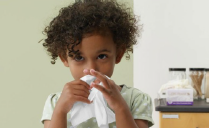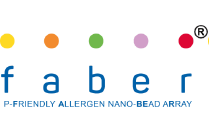 CAAM-FABER IgE ALLERGY TEST
CAAM-FABER IgE ALLERGY TEST
is a third generation allergenic molecular Faber Multiplex IgE test as an adjunct to our traditional IgE allergy tests. The Faber test is comprehensive, and combines the advantages of "traditional IgE" (122 protein extracts) with those of "modernity" (122 isolated molecules). By using a combination of traditional and molecular, 150 types of food or inhalant allergens are reported. The Faber test is performed and interpreted at the CAAM reference laboratory in Italy, Europe. Reports are bilingual – English and Chinese.
https://www.caam-allergy.com/en/faber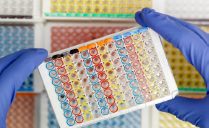 YORKTEST® IgG Allergy Food Intorlerance Test
PathLab has been selected by YORKTEST Laboratories Ltd (UK) as the only testing lab in Southeast Asia for performing the YORKTEST in-house. We offer the FoodScan IgG 113 Food Intolerance Test.
The YORKTEST may be useful for persons suffering from chronic medical conditions of unknown cause, who respond poorly to conventional medical intervention.
http://www.pathlabhk.com/LabNews/YorkList.pdf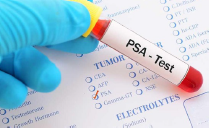 Cancer Marker Blood Tests
Cancer marker blood tests are of most use in determining the effectiveness of cancer treatment, detection of recurrent cancer, as an additional marker for diagnosis, together with biopsy, and for screening and early detection of cancer with newer, more sensitive technologies. Cancer markers in blood are not diagnostic, and must be interpreted with other tests and clinical symptoms. Examples of tests available are:
AFP (Liver)
CA 15.3 (Breast)
CA 27.9 (Breast)
CA125 (Ovary)
CA 72.4 (Ovary, pancreatic, stomach)
CA 19.9 (Pancreatic)
CEA (Colorectal)
hCG (Testicular, ovarian – e.g. germ cell tumours, choriocarcinoma)
PSA (Prostate)
Thyroglobulin (Thyroid)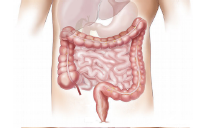 FIT Stool test for Occult Blood
The FIT (Fecal Immunoassay Test) is a quantitative automated high-sensitive test for "hidden blood" in stool, an early indicator of colon cancer in asymptomatic individuals. The FIT test picks up minute amounts of blood that cannot be seen with the naked eye. It has been proven to be an effective screening tool for detecting a number of gastrointestinal disorders such as colitis, polyps, early stage cancers and advanced adenomas. FIT on 2 days is an alternative cancer detection test if colonoscopy is not a screening option.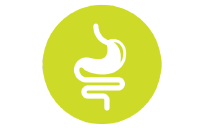 Film Array® Gastrointestinal PCR Panel
Film Array® Gastrointestinal PCR Panel on stool, is a multiplexed nucleic acid test for the simultaneous qualitative detection and identification of 22 of the most common gastrointestinal pathogens that cause diarrhea and other symptoms. It will pick up the majority of causes of diarrhea from local or travel and is an excellent aid to doctors and patients throughout the year. The test has an overall sensitivity of 95-100% and specificity of 97-100%.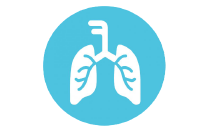 Film Array® Respiratory PCR Panel
Film Array® Respiratory PCR Panelon respiratory samples in viral transport medium, is a multiplexed nucleic acid test for the simultaneous qualitative detection and identification of 17 viruses (including COVID-19) and 3 bacteria (Bordetella pertussis, Chlamydophila pneumoniae, and Mycoplasma pneumoniae). This test has an overall sensitivity and specificity of 95% and 99%.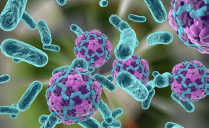 Infectious Disease Tests
Tests for infectious diseases cover a very large range and include viruses, bacteria, parasites and fungi. Tests can be performed for example, on blood for antigens (Ag) and antibodies (Ab), cultures, smears or DNA/RNA testing using PCR methods
Examples of common tests:
Bacterial & Fungal cultures
Covid-19
Cytomegalovirus
Dengue
Epstein Barr
H. pylori
Hepatitis
Measles
Mycoplasma
Mumps
Parasites
Parvovirus
Tuberculosis
Rubella
Varicella-zoster
Sexual health tests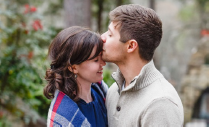 Sexual Health Tests
Tests for sexually transmitted disease (STD) have come a long way. Most of our DNA tests are performed by PCR. STD profile 5A is listed below:
RPR
Syphilis TP Ab (TPA)
HSV 2 type-specific IgG Ab
HIV 1 & 2 Ab/p24 Ag Combo
Chlamydia trachomatis (CT) DNA
Neisseria gonorrhoeae (GC) DNA
Trichomonas vaginalis DNA
Herpes simplex virus 1 DNA
Herpes simplex virus 2 DNA
Mycoplasma genitalium DNA
Mycoplasma hominis DNA
Ureaplasma parvum DNA
Ureaplasma urealyticum DNA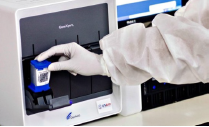 TB DNA in Sputum by PCR
The World Health Organization (WHO) has issued a publication on the Global Tuberculosis Screening Program. WHO encourages high TB prevalent SE Asian countries to use Xpert MTB/RIF® method as part of the plan for global screening to eradicate TB by year 2030.
This method is one of the best initial diagnostic tests used for detecting TB and Rifampicin resistance for people with signs and symptoms of pulmonary TB. The Xpert MTB/RIF® test has minimized the need for culture for diagnosis to a great extent. However, the AFB Smear and Culture still have an important role, e.g. for atypical TB, resistant strains, etc. So, we encourage ordering the AFB Smear and Culture together for high-risk cases.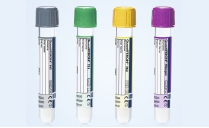 QuantiFERON-TB Gold
The WHO acknowledges that to fight TB effectively the accurate identification and treatment of Latent TB infection (LTBI), as well as active TB disease are vital. The QuantiFERON® TB Gold test an alternative to the TB Skin Test (TST) identifies truly infected individuals (active and latent, although it cannot distinguish between the two) for antibiotic therapy. This test is unaffected by the BCG vaccine and most non-TB mycobacteria, reducing unnecessary antibiotic treatments. TB Gold uses specific antigens that elicit both CD4+ and CD8+ T cell responses to TB infection.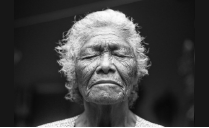 Thee following are commonly ordered in Anti-Aging testing:
DHEA-S
Estradiol
IGF-1
IGFBP-3
Insulin
SHBG
Testosterone, Bioavailable
Testosterone, Total & Free
Note:
If you require testing please ask your doctor for a referral. In Hong Kong, a doctor's referral is required for all tests for the purpose of medical diagnosis and treatment.